Discussion Starter
•
#1
•
Due to the marriage and relocation of half of the P-Bros Sub-2000 trigger-making team, I no longer have the time to do the work to make these triggers in a timely fashion for sale. So I am liquidating my remaining inventory of unfinished parts along with a few finished parts as shown below: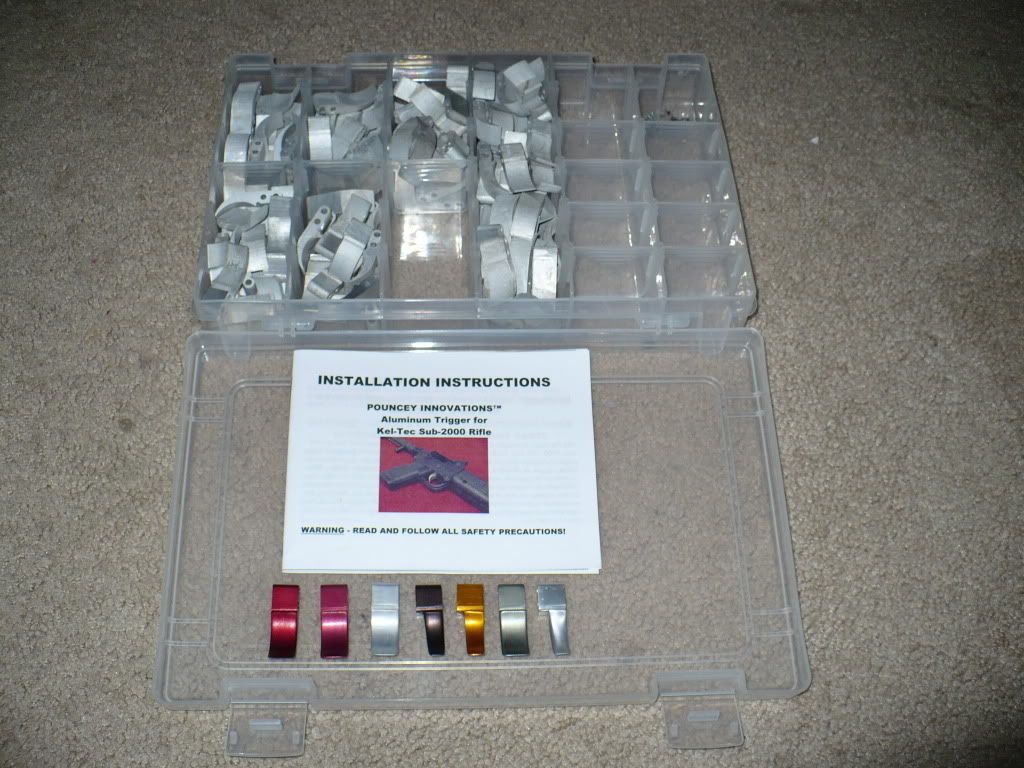 I have 150 unfinished triggers as they came from the machine shop. They will function in the gun as-is, but are quite rough and not very pretty. It takes me about 30-45 minutes of hand sanding to make one nice enough to either sell as an unfinished trigger or to prep for anodizing. I also have 6 triggers that have been finished in various anodized colors (one is just polished).
This is where I was previously selling them in the trading post:
http://www.ktog.org/cgi-bin/yabb2/YaBB.pl?num=1239480828/0#0
I want to sell the entire set to someone who is interested in finishing and selling them. I will include the electronic copy of the installation instructions that we created. I have approximately $700 invested in just the machining of the blank parts. I will take $300 OBO.
Thanks