Discussion Starter
·
#1
·
Likely nothing new under the sun but I figured out a way to put a more traditional sling on my KS7 because I don't care for single point slings.
I started off with two 10-32 threaded sling swivels/nuts....You know, the Uncle Mikes type.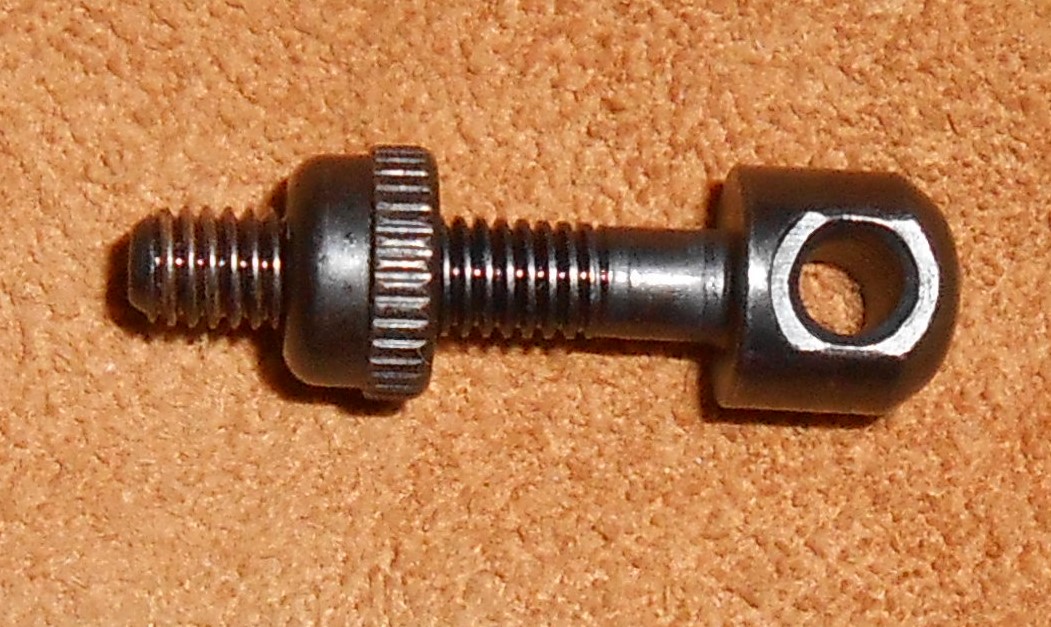 The front swivel location was pretty straight forward.....Simply drill a hole in the mag tube end cap and run the nut down almost to where there are no threads (most are like that), cut it off, true-up the edges and remove the nut, that will get the threads in order.....Install with a flat washer between the nut and the inside of the end cap, tighten and that's it. The collar will allow the swivel to turn 360 degrees.....You end-up with this.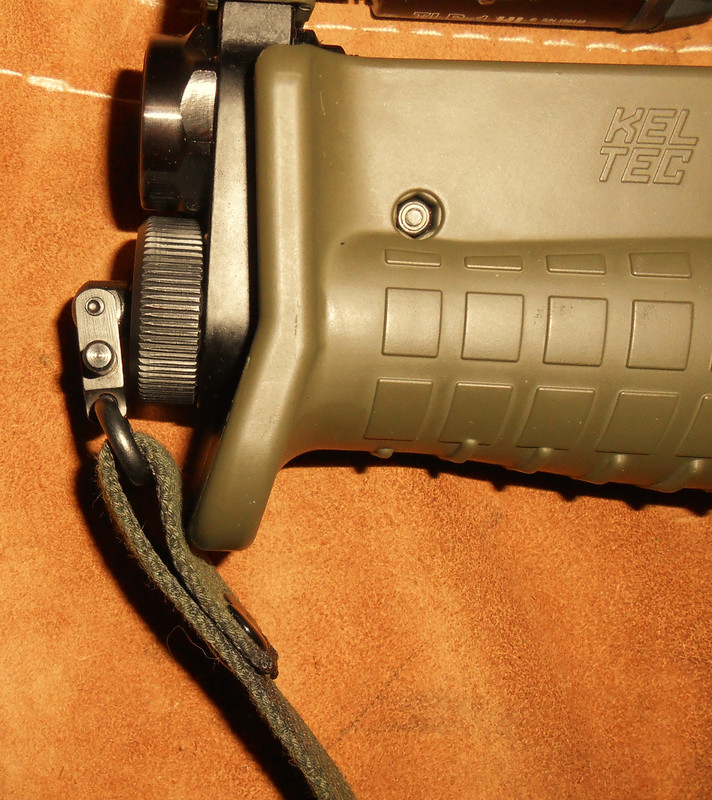 Now for the rear swivel I just used a piece of scrap steel and drilled holes for two M-Loc fasteners and then did the same swivel trick with the exception that the nut has to be cut down to fit in the slot so it can turn. I guess you could just drill a hole in the slot for the full sized nut but I just cut it down.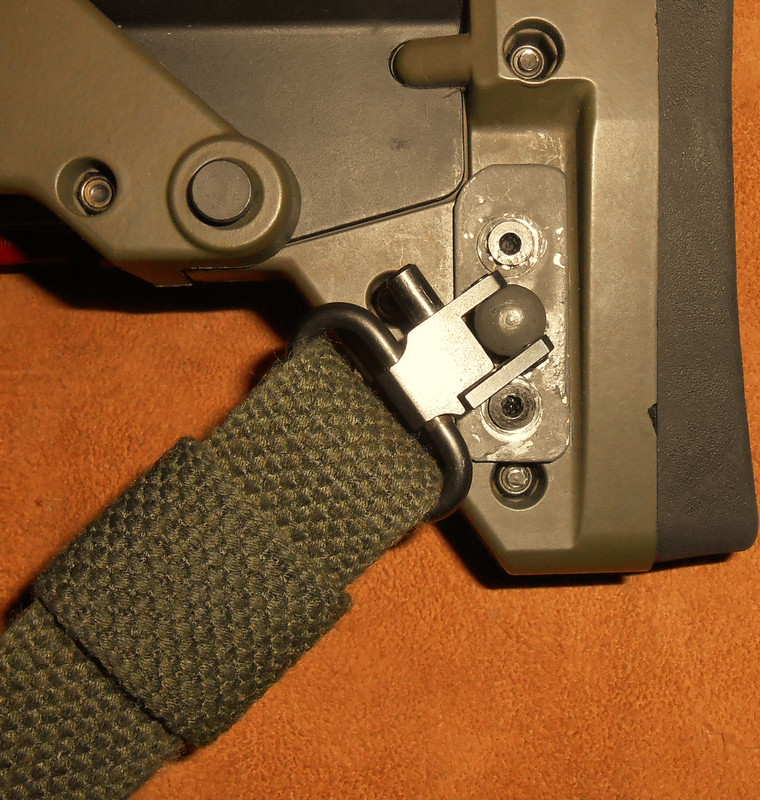 As for a sling I guess you could use anything that suits you but a M1 Carbine sling works really well. I made the sling on my KS7 out of a length of German webbing I had. It's M1 Carbine length.
The main thing is to keep the fastening hardware down a little lower on the front than normal, that way it does not contact the plastic.
It works very well and since it rotates straight down it does not get in your way.
My KS7: