So, I bought my KSG in September of 2015 and since than have never gotten it into a condition that I can actually shoot it without a horrendous malfunction crippling it before I can shoot even a box of shells through it.
So, just to outline my issues prior to this one:
* Spent shells became lodged in the chamber to such a degree that you had to slam the pump into a table or something to un-stick them. I was able to fix it completely by polishing the chamber.
* Shells getting stuck inside the magazine tube. I attempted to use a variety of aftermarket and Kel-Tec brand springs and aftermarket followers. Shells would become randomly lodged inside of the magazine tube for reasons I still have not been able to determine. I have stock KSG springs in the tubes now and low-friction SS followers and for now it is fine. I had bought the gun for home defense and kept it loaded, but after witnessing the magazine becoming stuck (requiring complete dismantlement to fix) I leave it in the safe so I do not know if this issue is truly fixed.
* Horrible double-feeds. Fixed with a new CTG(?) catch.
I have also done all the garage-gunsmith things I could. I polished all contact surfaces, lubricated it, replaced parts with brand new parts off Kel-Tec's website. I have added a bubba notice. I have shaved excessive plastic off of contact surfaces inside of the pump. I have done literally everything I could think of and still not solved this issue. As a last desperate resort I even used a dremel to carve and polish a 'feed' ramp into the chamber, chopped off excessive 'wings' from the magazine tube and other things I'm ashamed off. In the end, it didn't fix my persisting shell-hang-up-issue.
When these issues first happened I did the reasonable thing and contacted Kel-Tec to have it sent back. They would not honor service unless I had the original bill of sale to prove I was the owner. Well, I lost it. So I couldn't do anything. Not only that I live in NY and the idea of sending a KSG through the mail and back scares the **** out of me and even if I did I would have to pay a local sporting good store (the only place I know of) $80 to do the FFL and I just didn't want to do all that and THAN have to pay potentially a lot of money to Kel-Tec to fix a brand new $1000 gun that was broken out of the box. (I have since found the bill of sale btw but it doesn't help me now)
So, here is my last issue (as of this post) I need to fix. It has plagued me from day one.
I rack the shotgun, a shell pops out of the tube. Great. I rack it forward and when I do so the shell catches on the lip of the chamber or tops of the magazine tubes. It's as if the lifter arms are not raising the shell that extra half an inch to cleanly clear the chamber lip and go where it needs to go.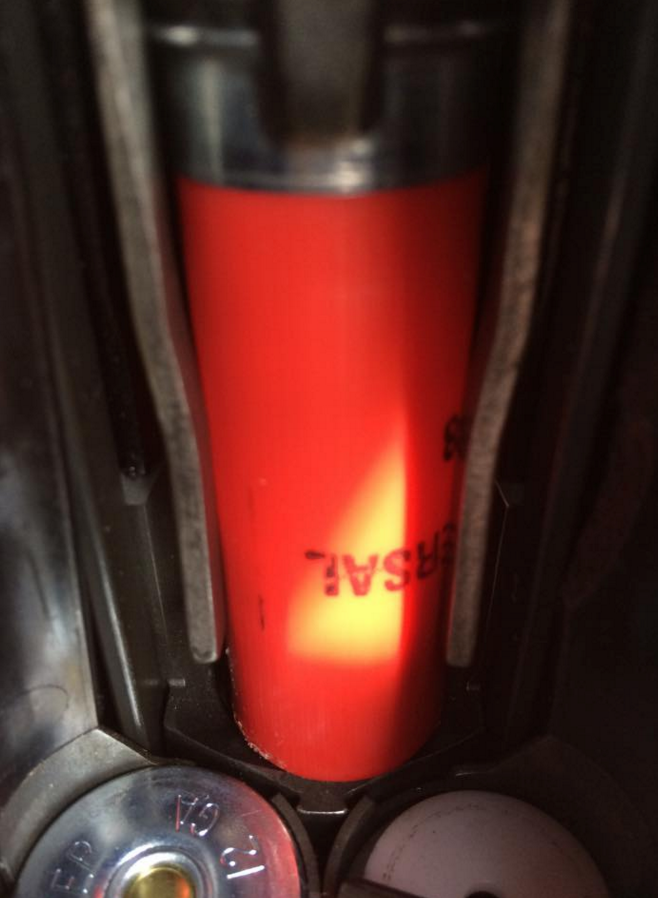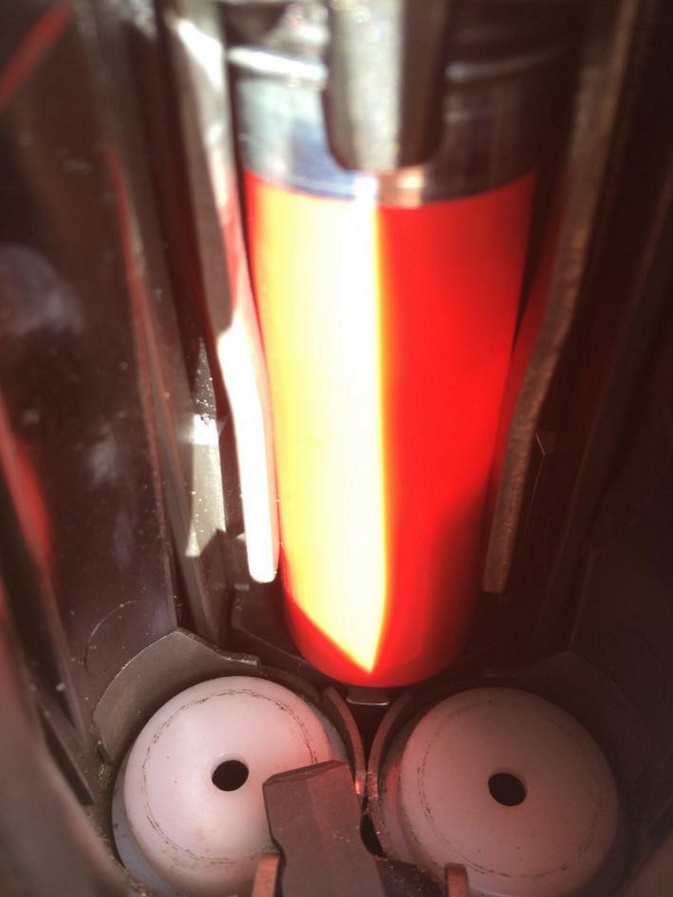 Before anyone tries to use the short-shucking thing on me. It does not matter how I hold it, what angle, how fast, how hard or how soft I rack it. This malfunction will occur universally at least once or twice every seven rounds. The malfunction is relatively easy to clear, all you have to do is pull back on the pump a little bit than rack forward again but it is still something that prevents me from enjoying it at all.
And again, before anyone asks. I use both High-Brass and Low-Brass. Doesn't make a difference, shouldn't even make a difference. But regardless the length of brass I have this issue all the same.
I'm honestly embarrassed with myself. I spent $1000 at a gun show (it was the only place that sold the KSG in my county) and had the gun functioned I would be okay with the premium I paid. But I can't do this anymore, I don't know what else to try, what else to do. I don't care what I have to do to it to make it work but at the state it is in now I can't sell it (it's broken and I bubba'd it beyond recognition anyway) and I have no gunsmiths in my area to speak of. I live in NY around the city. Even if I did I'd be ashamed to let them see what I've done to try and make it function or even have to explain it.
So if anyone has anything at all for me to try, anything. Let me know, please. I can tell you that I'll never buy a Kel-Tec product again. This has been the worst firearm experience I've ever had and if you have a KSG that works I'm happy for you but I wish I had never bought one. It's such a huge regret in my life at this point. I don't have a lot of money, I saved and saved and saved for this and now I have a broken, chopped up and practically inert gun that I can't sell and can't fix.
The only redemption I can see at all is if Kel-Tec just replaced the gun outright. Than at least if the new one didn't work I could sell it cherry. But considering what a hard time they gave me about sending it in for work without the original bill of sale I don't see them just sending me a brand new shotgun. Especially if they see what I've done to it. I'm not exaggerating when I say this is my biggest regret, family and friends practically mock me about it now. It's an in-joke now that no one at my house can sleep unless they hear me racking the pump. And when I do take it out to shoot and people try it they all just sort of give me dirty looks for paying as much as I did.