Discussion Starter
•
#1
•
For sale is a fine handmade
Tucker "Cover-Up"
tuckable
IWB holster for Kel-Tec PF9's. It is an awesome, rough side out holster and comes complete with one very low visibility C-clip (installed in the pictures below) and one "standard" clip. The clips (both for 1.5" belts) are fully adjustable for cant and height.
I bought this holster with some of my Christmas money earlier this year. My intention was to use this for appendix/crossdraw carry. While it is a super nice holster, it just doesn't suit
me
well in this capacity. YMMV. It does, however, work very well for me when carrying on my right hip. But, I have an MTAC which I like a bit better. As a result, this beautiful holster spends most of its time in my holster drawer. I thought one of you fine gentlemen/ladies might give it a better home.
Here are some pictures. The pistol shown in last picture is for reference only. It is, of course, not included in this sale.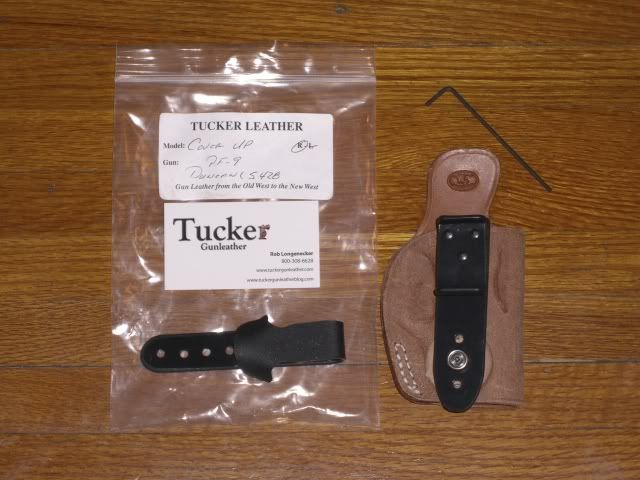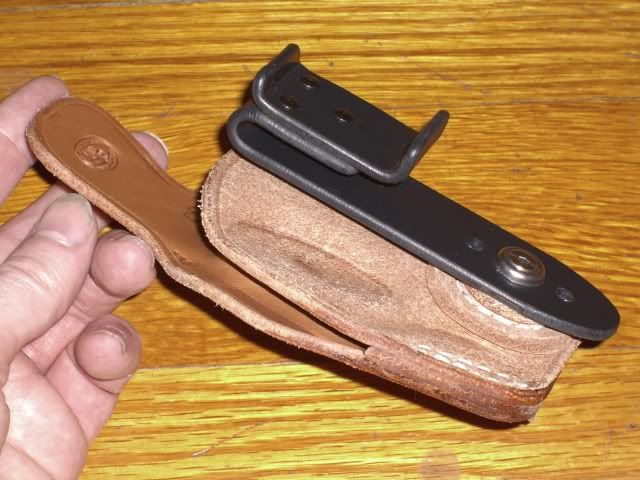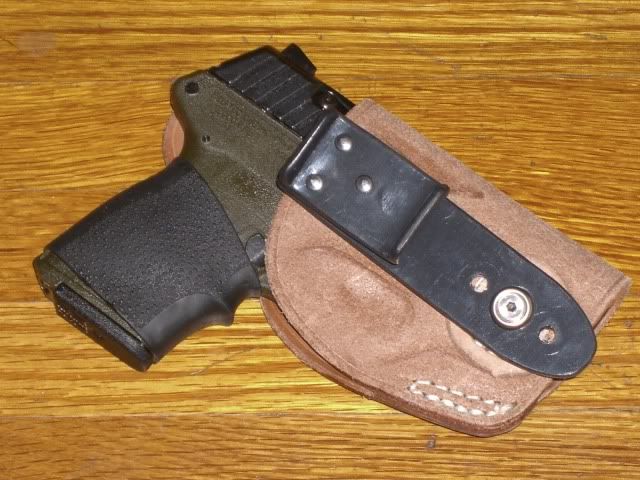 With the extra clip and shipping I paid just over $90 for this holster - and I had to wait 5 weeks. It is essentially brand new and so I'm asking $70, shipped (CONUS). I prefer money orders or cashier's checks. If you want to pay via PayPal, that's ok, but add $3 to cover their transaction fees.