Discussion Starter
·
#1
·
I have measured the average trigger pull of each of my three P3ATs. Each result is the average of 10 trigger pull measurements.
First the oldest, a well worn FG model: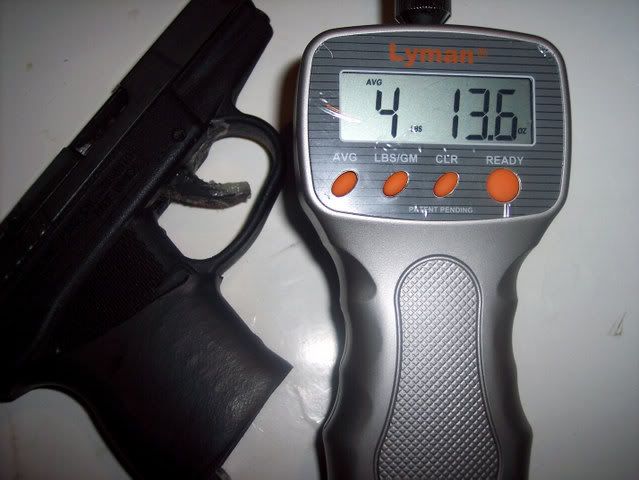 Now THAT is a sweet little trigger pull, 4 pounds 13.6 ounces.
Here is my spare SG:
Still nice at 5 1/2 pounds.
Now my ALWAYS carry weapon: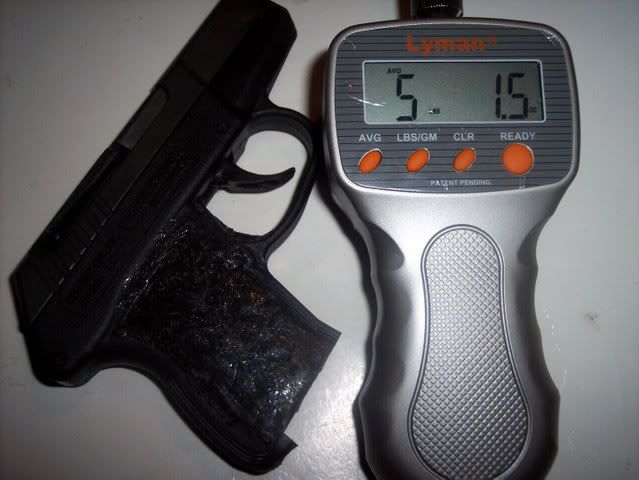 Very nice at 5 pounds 1.5 ounces. It might be a little lower if I removed the trigger stop, but it's my carry weapon so I'm not going to mess with it.
Some people have complained that their newer P3ATs are measuring 8 pound trigger pulls. Has KT increased the trigger pull on these? Tomorrow, I'm going to visit my local gunstore and see if they will let me measure the trigger pull on some new ones to find out.
Packer.