Discussion Starter
·
#1
·
Thought y'all would like to see GoldenLoki's latest candy coated creations.
Here are my twin P3AT's all dressed up in freshly cured Duracoat. The slides were done in semigloss HK Black and the grips were done Maroon - Im a Hokie, don't you know.  
Who says KT's aren't beautiful? I've got less invested in these gals than the best price I've seen locally on Little Copied Pistols. And mine are unique! Yeah, baby!
Well, here they are...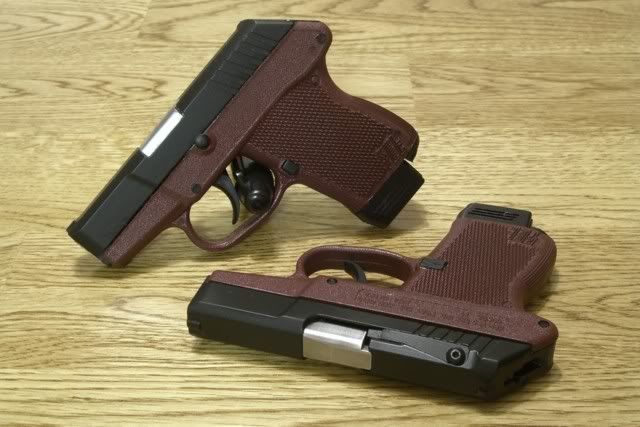 GL - High resolution images are inbound for use on your website if you wish. Beautiful work!