I picked up this Jolly Roger lower a month or two ago. I didn't know what I wanted to do with it, but eventually decided an AR pistol was in order.
I just got the barrel in yesterday, after waiting for it to come off backorder.
I'm still missing a couple of parts, namely the fore end. I ordered a free float tube directly from DPMS, but that was about a month ago....
I may end up canceling it and going another route, but time will tell. I'm also waiting on it so it can be dipped....
On to pics!
Stripped lower: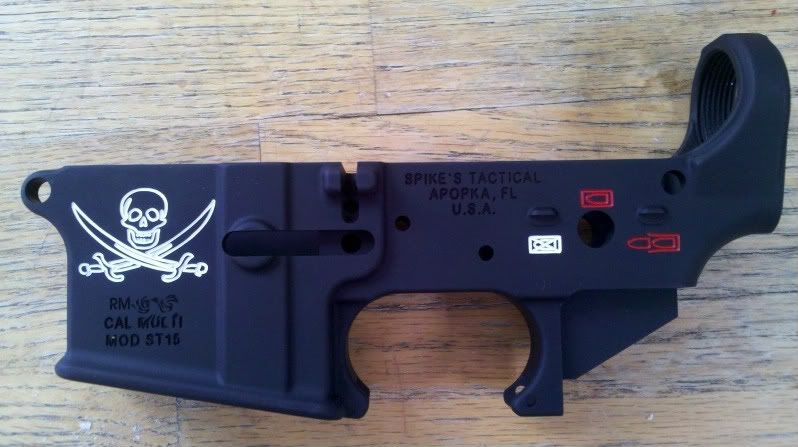 Its now got a YHM stripped upper, still missing a carrier and bolt, PSA MOE LPK, AR-Stoner 7.5" barrel, single point sling.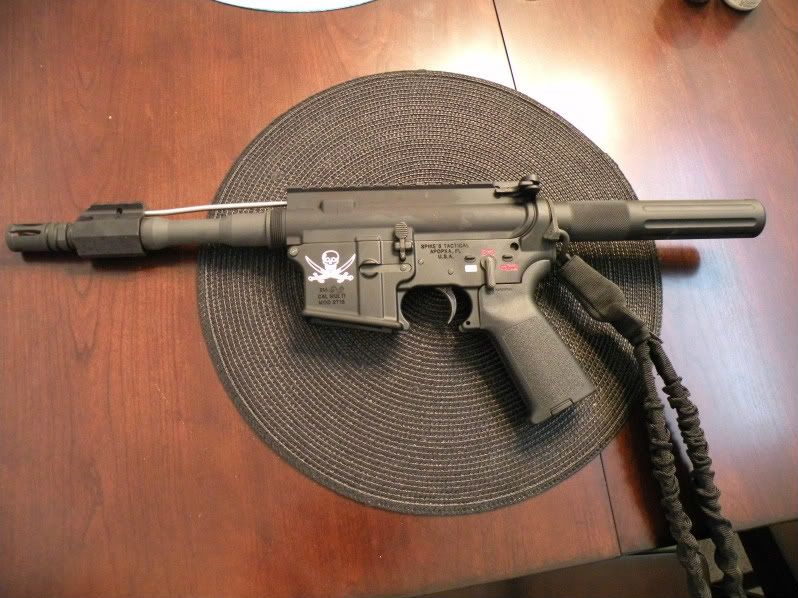 And of course, this handy dust cover, taken from another AR
More updates and pics will come as it becomes completed!