Discussion Starter
•
#1
•
Multiple items for sale, please post "Ill take it" + the item you are taking.  Items are only listed here and are sold
AS IS
.  Please be ready to pay via certified check or money order.  I am open to offers within reason.
Some of the money raised will be going towards March of Dimes next year, some will be going for other projects.
First is an elastic shell holder.  Works with 12 gauge and I think it works with 20 gauge.  Slips onto the stock.  Like it, but looking into different options.  4 dollars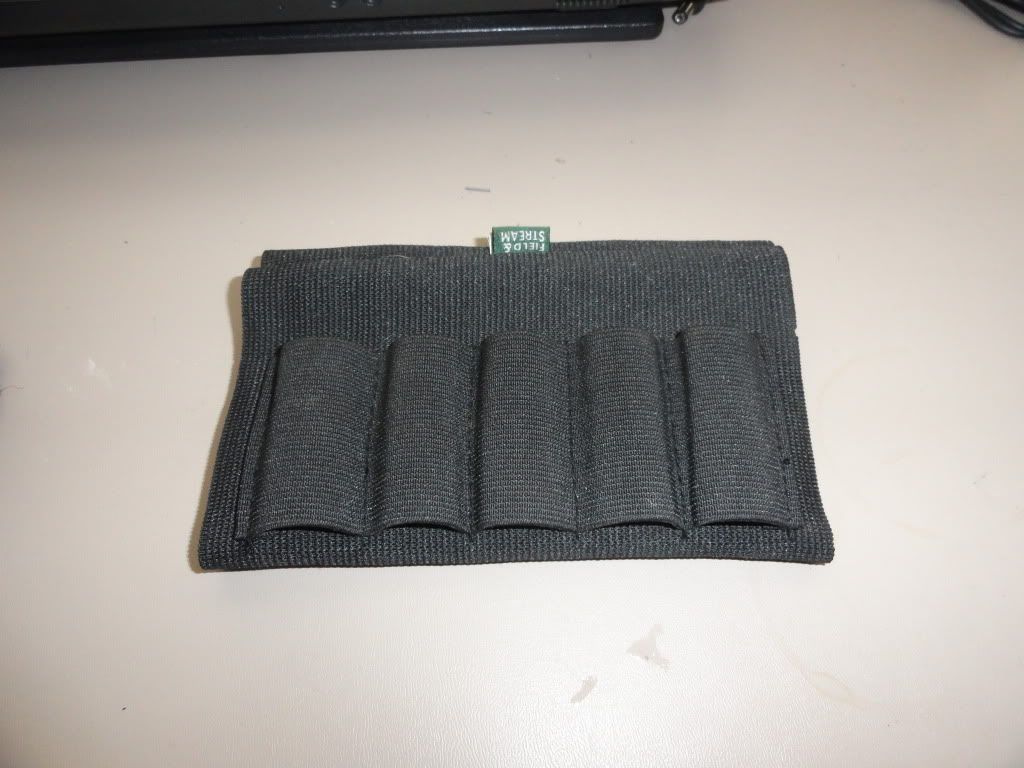 Second item, P-11 holster.  Has no retention strap or anything, It can be used as a i.t.w. holster.  Clip can be changed to either side, for right or left side carry.  7 dollars.
Third item, Aimpoint CLONE(it says Aimpoint on it, but it is NOT).  Red or Green reticles, with option to change the actual shape(i.e. crosshairs, circle, circle and dot, circle dot cross).  Variable power on the reticles.  Takes a Lithium Battery CR 2032 3V.  25 dollars(5 dollars is to help with the shipping).
SOLD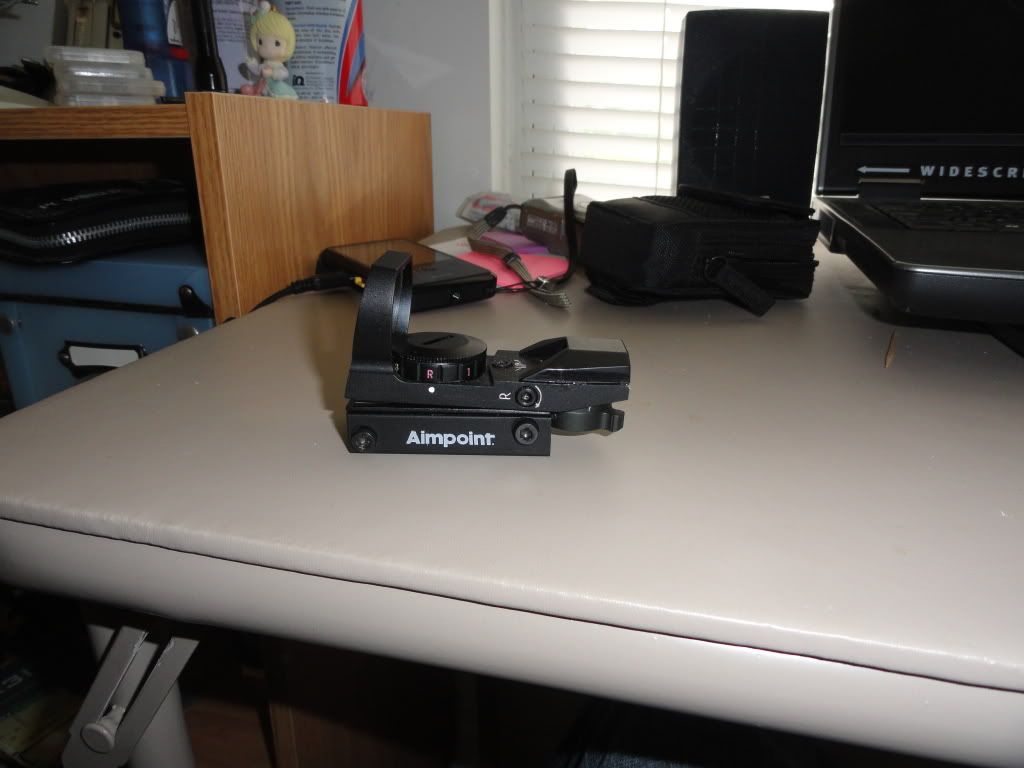 Fourth.  Tri rail dust cover mount for AK style rifles.  May require some minor fitting/readjustment to fit on your A.K. and possibly some new set screws.  I could not get this to work on my WASR-10, even with some help fitting it with RJ and Bob.  All are different, however and RJ and Princemorr have both stated that this exact one worked fine on their rifles. 20 dollars
Fifth.  Folding stock for AK style rifle- This one was predrilled for a WASR-10 rifle.  Olive drab green.  Don't have matching furniture for it and like the look of the wood that came with my AK anyway.  If it's not a WASR, may have to fill in holes and re-drill.  Comes with the screws.
SOLD
6th.  Simons Binoculars 12x25 camo green with belt pouch. 15 dollars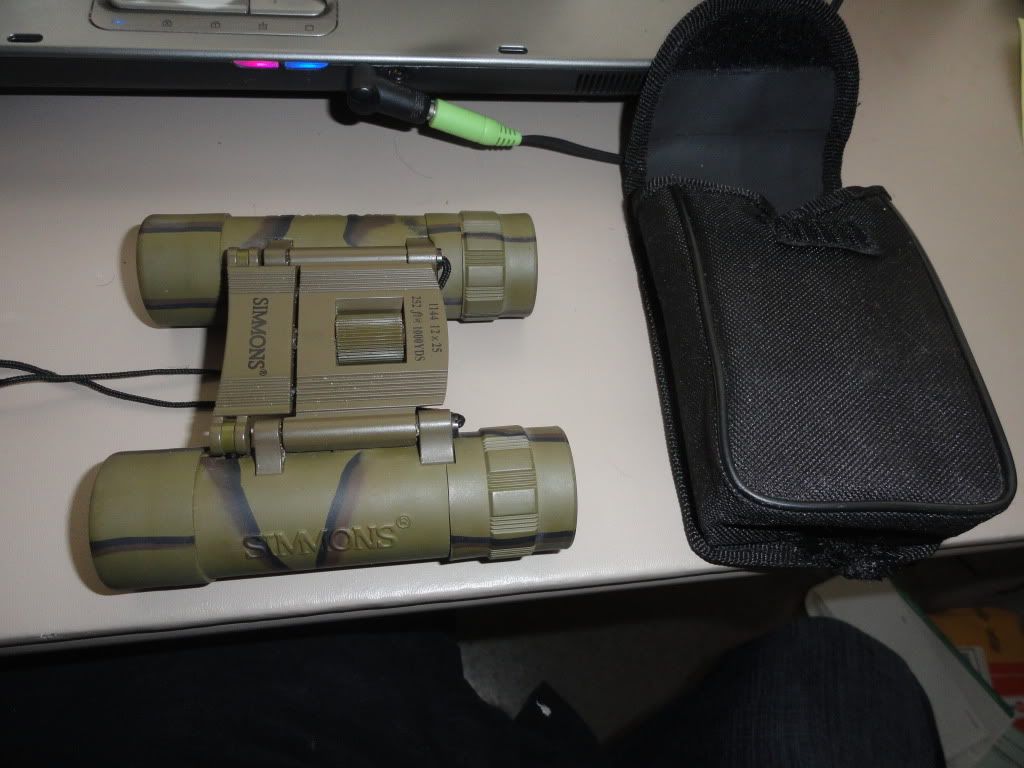 7th Item.  Fujifilm Finepix A600 6.3 Megapixel camera.  Uses XD cards.  Runs off double a batteries.  I believe I have a rechargeable battery pack for it, but not sure.  I can also dig up the power cord, usb cord and an A.V. out cord for it.  In addition, comes with two 16 MB XD cards, 1 512MB xd, plus 3 1gb M+ XD cards.  30 dollars for it all.
SOLD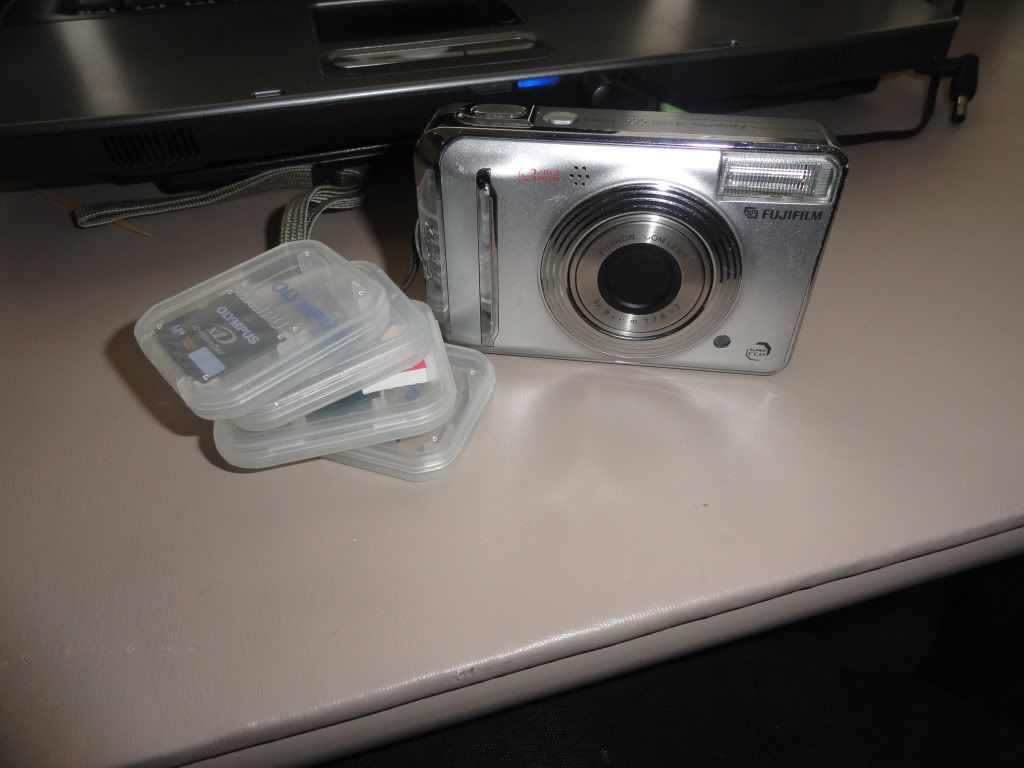 Flat base plate for p3at magazine.  Make me an offer
.