Discussion Starter
·
#1
·
Sorry for the oversize pics. Will edit more carefully on my next post.
I did not use the ( Right Stuff ) on the sight the first two time I tried o afix it to my P3.  This time I spent the $13.00 to get it. Through the first 40 rounds it has stayed on. Photos.
I have also had to ajust my aim to the hight left to get close to the center of target, will continue to work on this.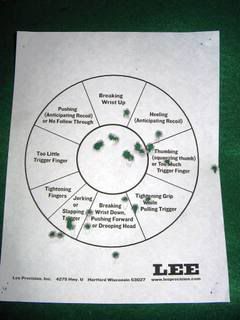 Also, here is the home made washer I ground and reamed the center hole to help stop the penning problem.  Washer was 4 cents at hardware store.
No problems at all at the range this morning.  Still very happy with my P3.
Thanks, to all who provide helpfull information on the Kel-Tec Products.  Tom