Discussion Starter
·
#1
·
Hello all.
I am a new member of the forum, although I have been active on the Guns and Ammo forum for about 10 years, this is my first Kel-Tec. I collect Makarov 9x18 caliber and .380 handguns as a hobby, but I also shoot everything from .22 to a 45-70, and reload almost everything with a centefire primer.
Here are some pictures of my new toy, a Gen 2 .40 S&W. ( If they ever made a 10mm they could not keep them in stock... )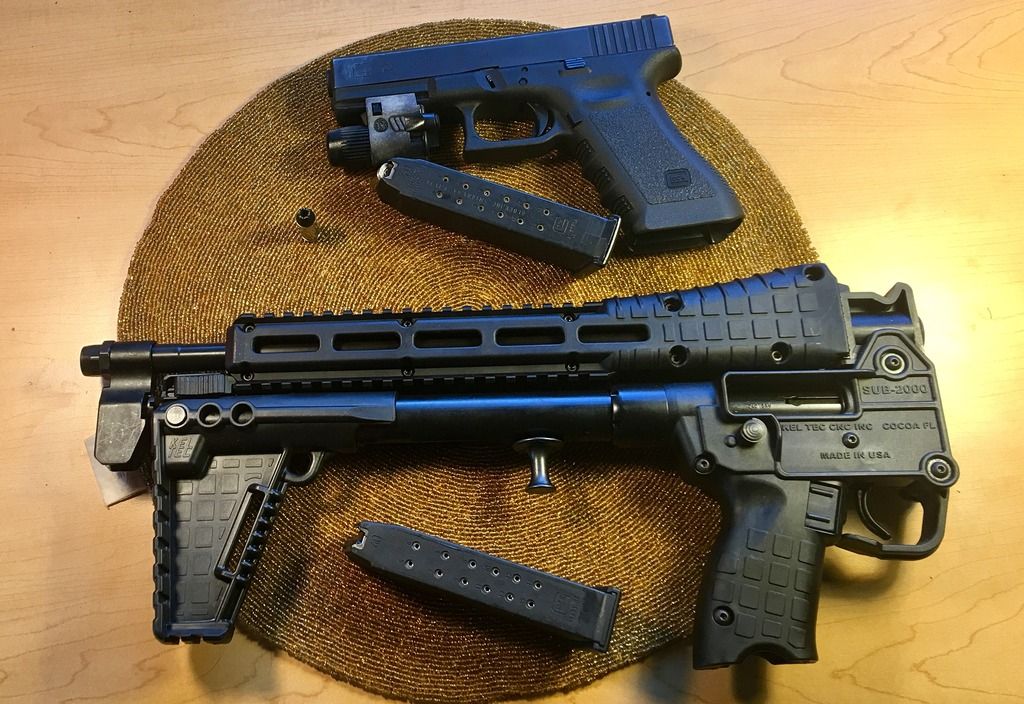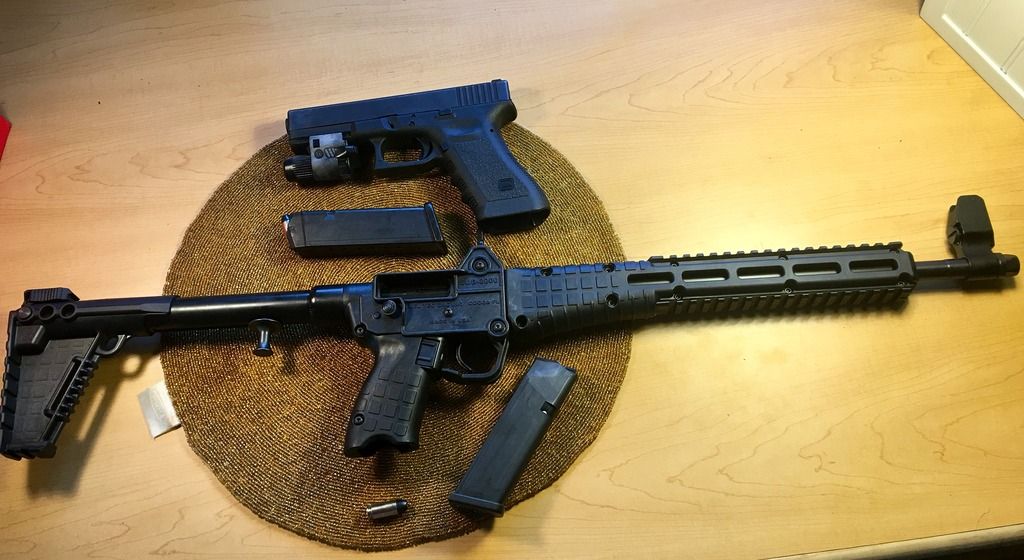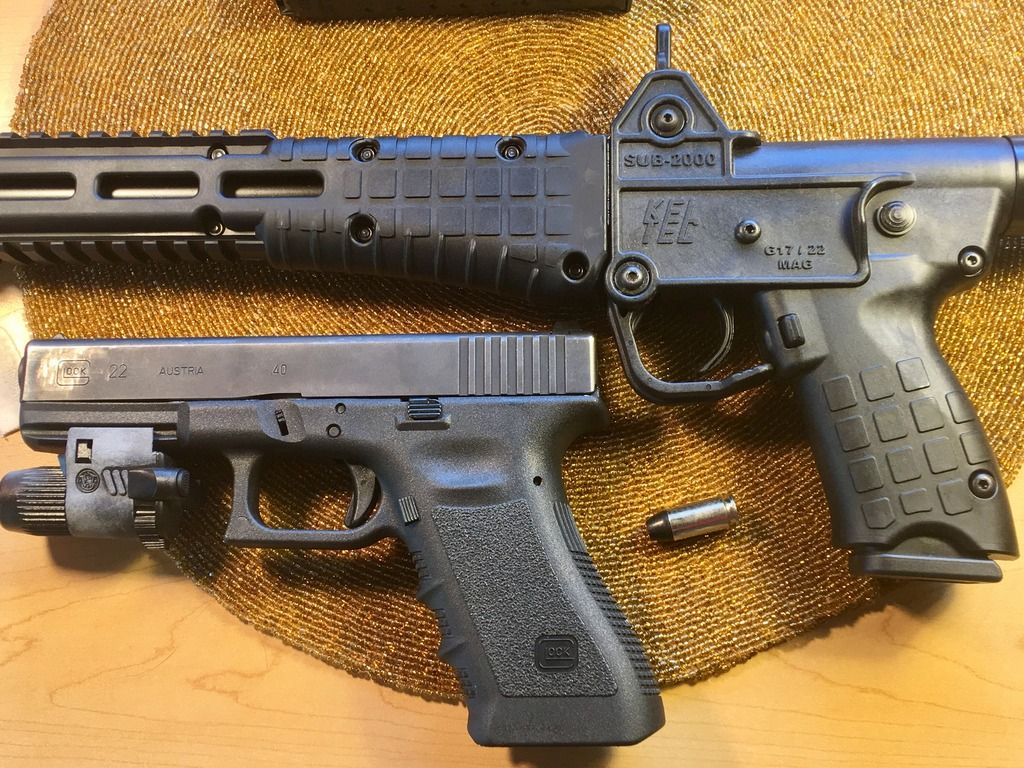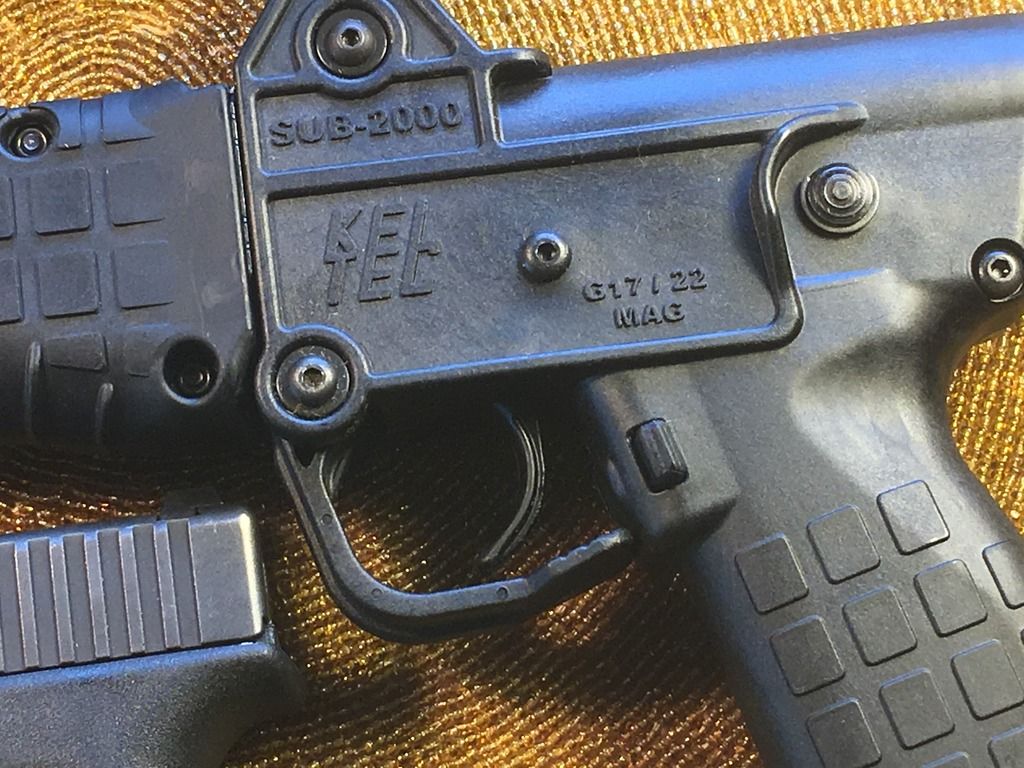 I bought this at the Miami Gun Show last weekend from my favorite vendor, and I have not even shot it yet. I do like the extra length the adjustable stock gives you. I already have a bunch of questions I am hoping the forum gurus can answer. This will remain an iron sighted gun for me as I view it as an under 50 yard pig gun.
Questions:
1. Chamber support - it appears to be a supported .40 chamber, but I would like the definative answer. I intend to reload for this and that leads to my next question...
2. 155 / 180 / 200 gr bullets - performance. Clearly the rifle nature of the carbine adds 20% to 25% additional velocity, but has anyone looked at bullet performance? This barrel length turns a .40 short and weak into a hot rodded 10 mm velocity. From what I have read the 180 XTP is about the best choice for a combination of velocity and erformance. The Barnes TSX coppers have me interested as well.
3. Chamber length - I haven't checked the magazine length, but will the chamber / magazine allow for slightly longer COAL?
4. Sight improvement - are there any tritium / hi-viz front sights available for the Gen 2? My search came up with nada... gen 1 yes, gen 2 not so much. The rear peep could do with an outline to find it better in low light as well.
5. When will there be a 10mm? Come on guys! It is .142 longer and we will pay for the buffer / bolt improvements!!! My Glock 20 is screaming for it.
Thanks in advance...
D