Discussion Starter
·
#1
·
The Set up-
2 leg thigh back combo stacked on top of each other. 3 inches of meat and small bone. On top of 2 inches of ziti. 4 wet books under to stop bullets. Left side of box is for Buffalo bore Gold dots. Right side is for Remington Golden Sabers.
Phot of Entry by Sabers, Second photo showing exit into second piece.. Recovered after blasing through 2 inch phone book, showing 3 holes, and into last book. Total Penetration 9.5 inches. Excellent penetration and expansion. Need more?
Next photo
Next photo
next photo
Buffalo Bore Gold Dots, pretty hot load, snappy, entry holes, top piece of meat shows power, split meat on entry, second piece showing severe wounding after 3 shots. Penetrated only into the first inch of top book. Total penetration 6 inches. Not sure why the rib tests show so much penetration. I am not finding it at all. These rounds act like a frangible. BIG WOUND CHANNEL, below average penetration, rounds will always lose mass.
next photo
next photo
next photo
Next photo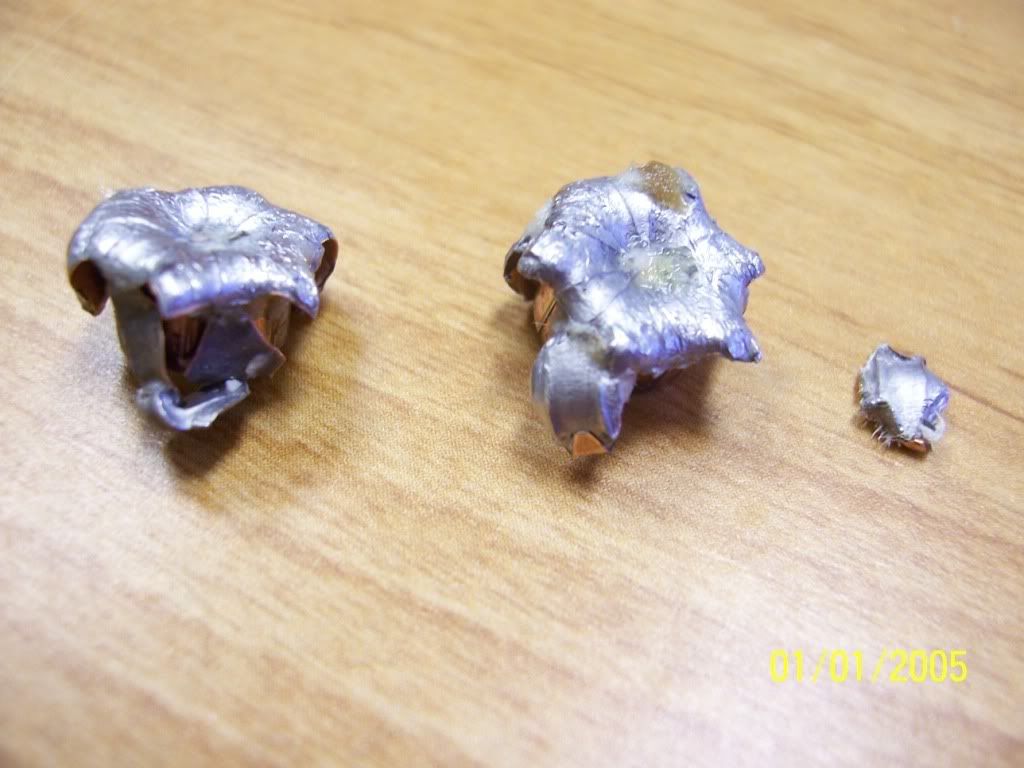 You decide. For me I would not use Buffalo Bore Dots exclusively. If you use them I would stack them with FMJ or Sabers.