Discussion Starter
·
#1
·
first geese of the year
just got back from our first goose hunt of the year and figured I'd post the pic of the ones we got.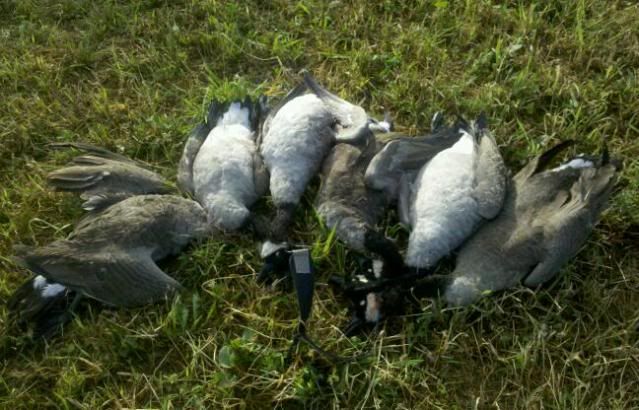 i went 3 for 3 and my friends boy got 2, my friend got 1, while his youngest finished off the wounded ones. we only had the one flock that came in and they almost landed in our laps, the first goose was about 20 yds away when we started shooting. we couldn't stay for long because he had some things to do this morning and being early in the nuisance season we didn't figure our chances would be any better if we stayed longer, left about 8 am and called it a day. hopefully the farmers will start cutting the corn soon and give the geese a place they really want to go.
now if i could only keep shooting as good as i did this morning I'll be happy, but i know that won't happen.