Discussion Starter
•
#1
•
I bought a PF9 some time ago and was looking for a nice simple IWB holster to match it's size and simplicity. Not being able to find what I was looking for at a reasonable price, I decided to make my own. After working with the design, I feel confident that I have a quality product at a great price.
I have sold several over on Glocktalk -
http://glocktalk.com/forums/showthread.php?t=1249146
and have had a couple of members here purchase my custom holsters. I make the holster with either a belt hook, or belt loop, customized to your belt size. I make models for the CT laser and even a model that accomodates a belt clip.
I also have a similar model for the
LCP and P3AT
. I also make hosters for all Glock 40 and 9mm models. $35 for the Glock models.
Just added an OWB model
. Still conceals with a loose shirt and more comfortable than IWB.
All holsters are $35 which includes shipping. If you don't like it after you get it, send it back to me for a full refund.
If you have any questions you can email me a
[email protected]
Thanks for looking.
Paul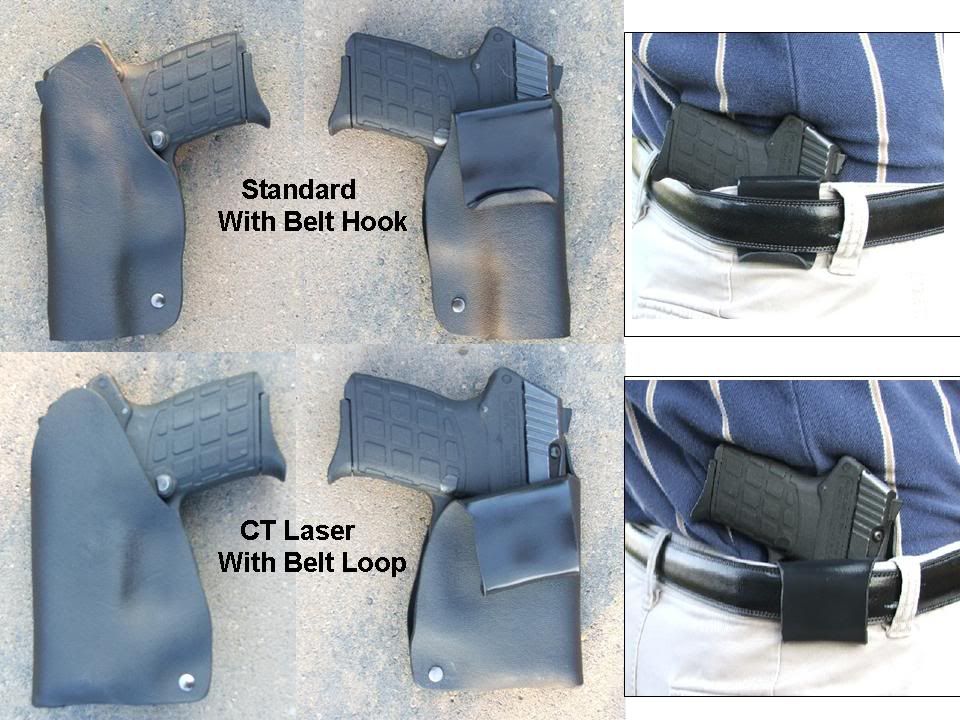 LCP /P3AT