Discussion Starter
·
#1
·
My Kel Tec Sub 2000 Gen 2 project has me making some .40 ammo. I decided after a lot of contemplation that I will test it first with some heavy plated lead. My reasoning is it will be better to punch a hole as deep and wide clean through a pig as possible than to expect hollow point performance in bullets not designed for these velocities.
I decided to "go rifle" on the creation of my test bullets. For me that means exact charges and exact bullet weights, even if it is a handgun cartridge. After all I am going to shoot these from a rifle, not my g22. I have a box of 250 Berry's 165 gr flat point plated bullets, and I want the loaded bullets to be as close as possible in weight. I sampled 100 of the 250 and created a histogram.
First the packaging is nice. They come in a sturdy storage box that can be used again when the bullets are used up. I plan on storing some cast bullets.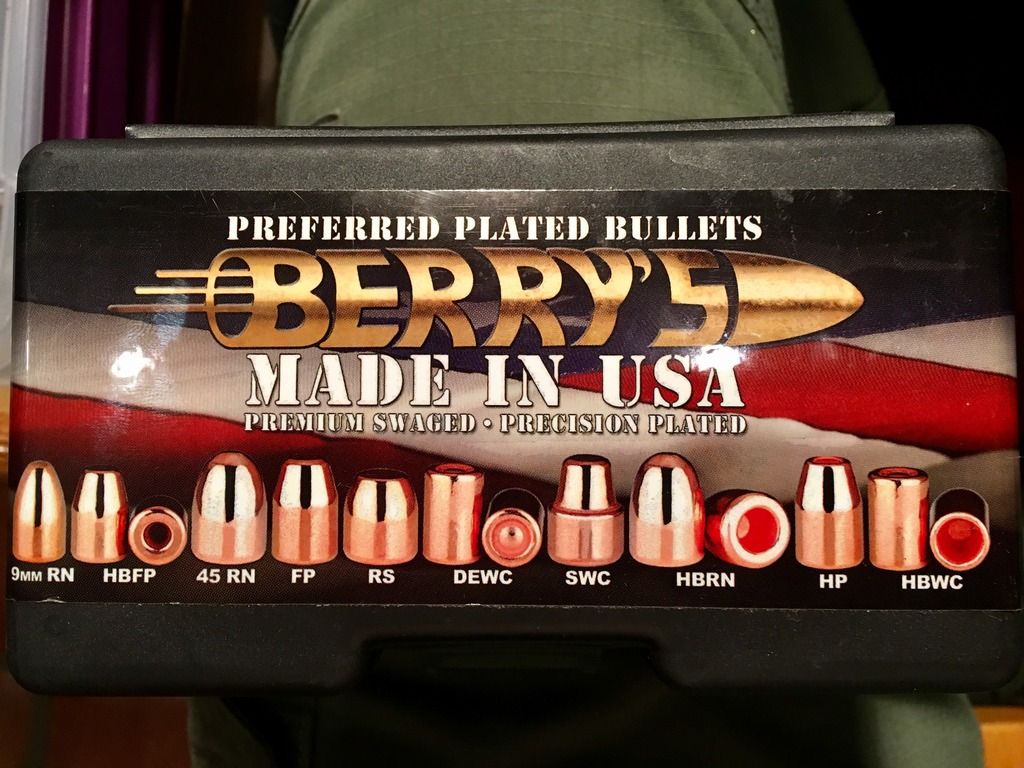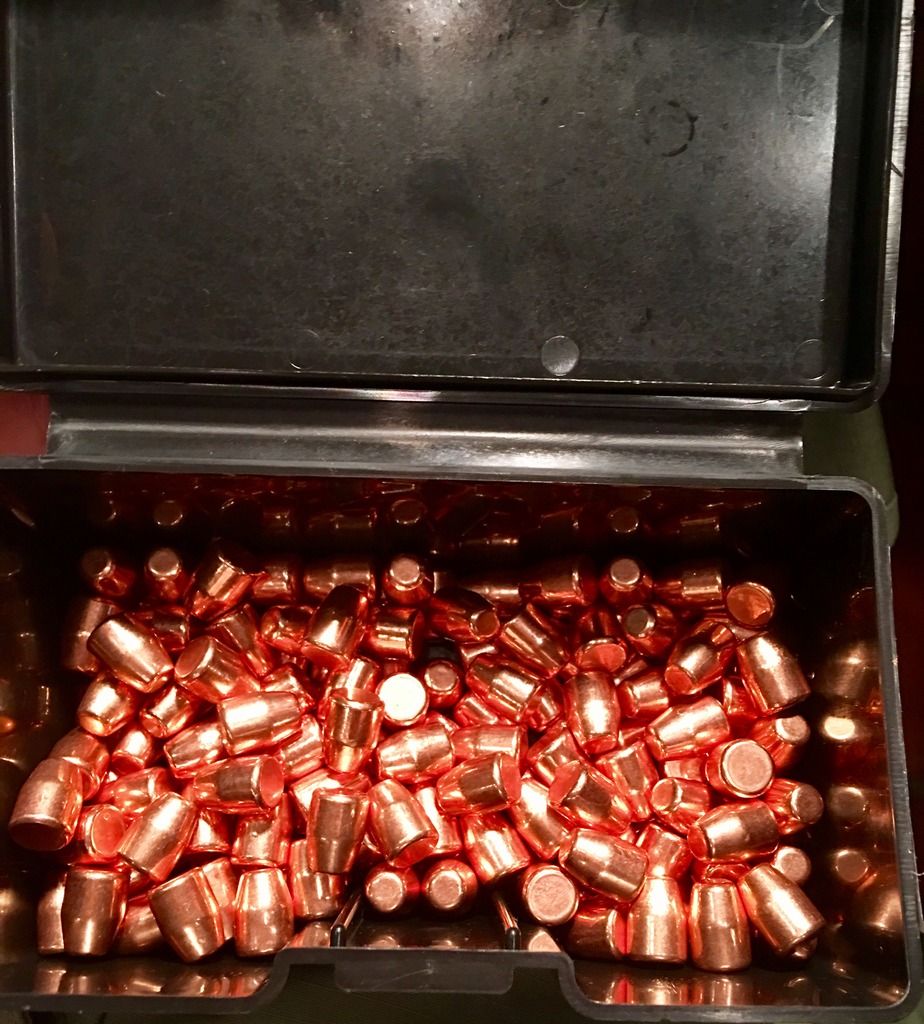 I wasn't expecting much, considering this is plated lead. I was wrong! Consistency was excellent closely centered around 165 gr.
I have seen this kind of weight consistancy in 30-06 165 gr hunting bullets, and I certainly did not expect it from plated lead pistol bullets. These are rated to 1250 FPS.
My test batch of .40S&W will be:
165 gr bullets, 6.9 to 7.8 gr Longshot, CCI 500 primers and Federal once fired brass. I worked up 5 of each weight in .1 gr increments: 6.9, 7.0,... 7.8. I also made 10 test rounds with 7.0 gr charge to zero the gun. Yes I know... it's a bit much, but it's how I roll.
Hodgdon lists these from a .40 S&W with a 4 inch barel at 1091 FPS. The SUB 2000 should push the low end load at 1300 fps, and the high end at 1400 FPS plus. Right now I am just going to test for accuracy at 25 yards with iron sights. I suspect the low end load will be best performance, but I am looking forward to the result. More later.
D