Discussion Starter
·
#1
·
I've been running my Hunter sans muzzle device pretty much since I got it mainly because of the longer threads and not having any type of jamb nut on hand to properly install a brake or FH. The long front end is so light and unbalanced that it made accurate shooting a real challenge and there is nothing to help tune any barrel harmonics or whip. For some reason I had a Strike Cookie Cutter comp lying around and I came across a 300BLK barrel that had a thread protector and just so happened to be the perfect length to use as a jamb nut on my Hunter. The Cookie Cutter is pretty big & obnoxious and now makes my Hunter look like an artillery piece, but right now I don't care as I've had the best repeatable results yet.
Also I had a spare scope lying around that came in a night vision set from Apex that I got for Father's Day. The night vision scope is great but the day optic up to this point has been untested as well. It's a fixed 4 power Enosa that was made on Hensoldt equipment (the black Enosa's are made by Hensoldt) with an elevation drum that when sighted in (via small screwdrivers) each graduated click = 1 MIL for a total of 12 MILS of elevation. It's on a STANAG mount so I have it mounted on an ARMS #19 QD mount as that was my only option as it was the only STANAG compatible mount I have.
With the massive Cookie Cutter threaded on & Enosa scope sighted in, I hit the range just before noon with the handload that I did up for my RFB that typically would print 1-1.5 MOA 5-shot groups consistently, but I really had to work for it. The Cookie Cutter added the perfect amount of muzzle weight to finally balance out my rifle and also tame some of the harmonics and every group I shot was well under 1 MOA and my best 5-shot group was .586" center-to-center (.894" - .308") and my 3 other groups were barely larger than this one. The scope also works great but I don't know how much the 4x will limit me as this is my other hunting rifle (I also use a 300BLK) until I take it out a few times and see how it does with both low light performance and also game ID'ing & shot placement out to at least 400 yards.
I was pretty successful last season with a nice 9-point buck (100yd shot) and my longest kill shot (doe @ 352yds) so I'll have to see how things work out with the optic...I may have to put on something with a bit more power if I'm going to be reaching out past 300yds as I really don't like to put a projectile in just a "general area" because of distance + low powered optic.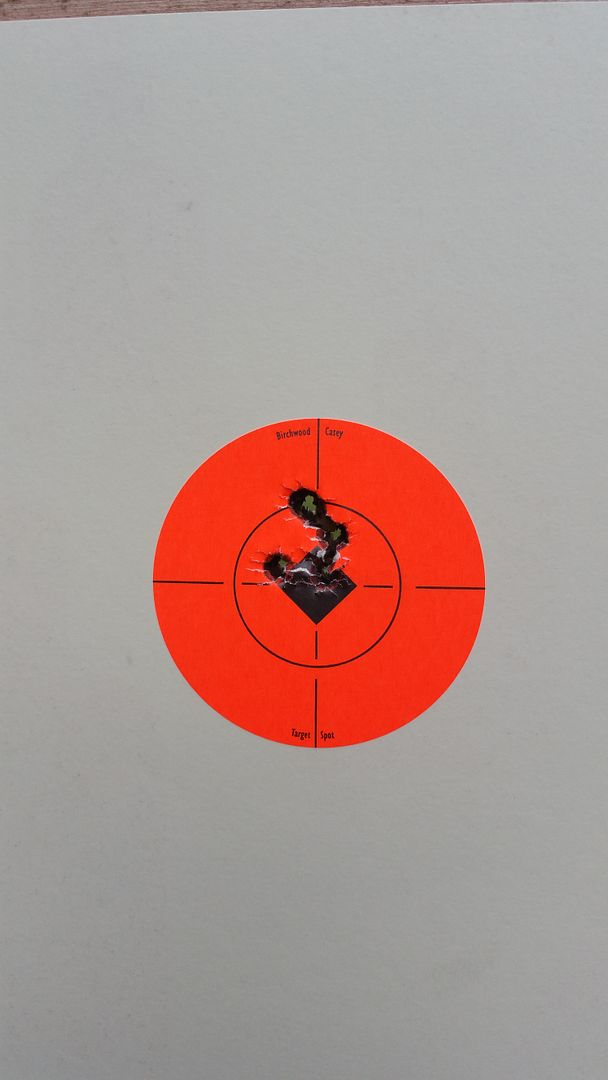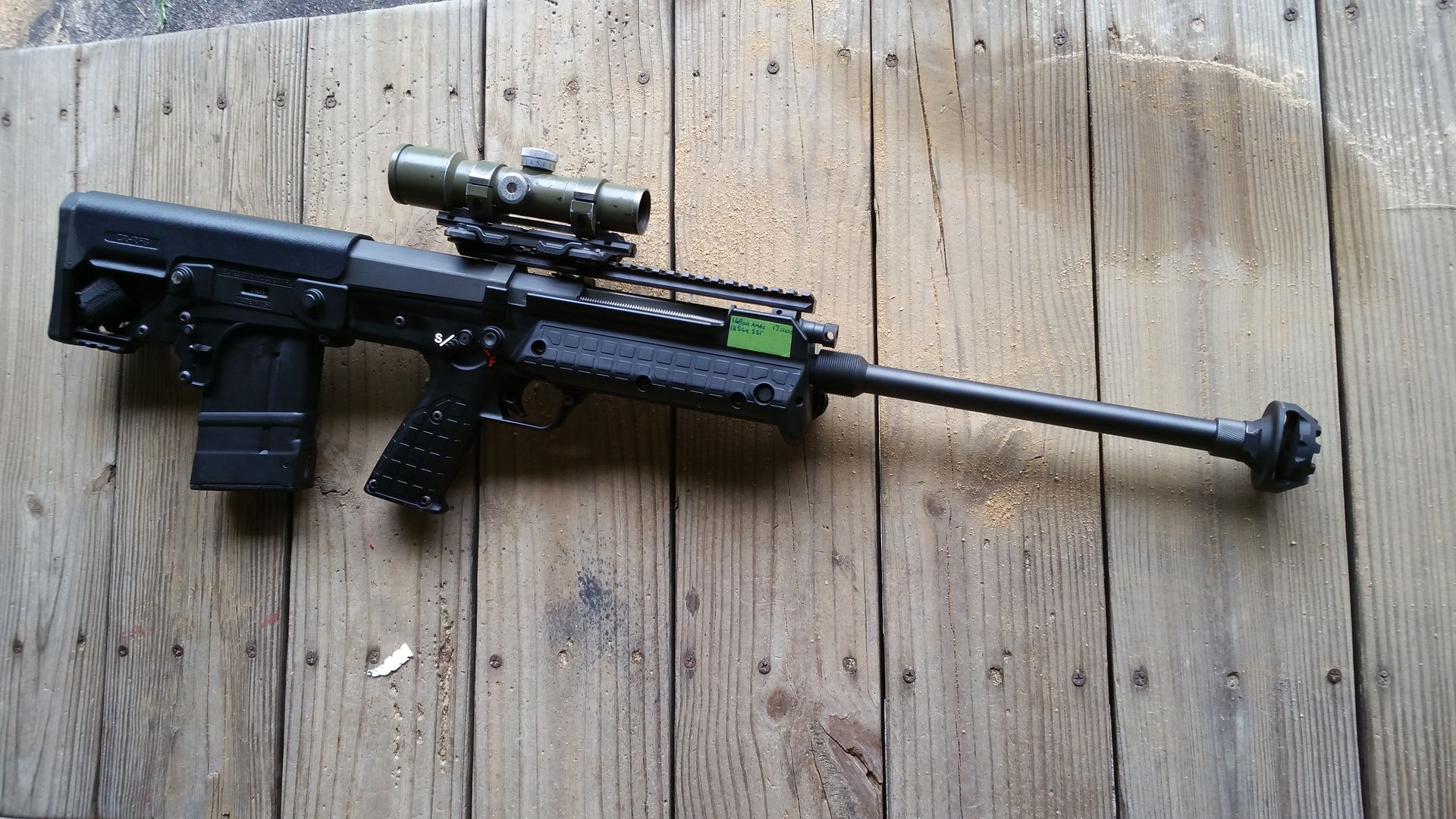 I also brought along my FG42 & G43 to have some fun with while waiting for the RFB to cool down between strings. I had to adjust the iron sights on the FG42 and I've been working up a load for the G43. I found an original late war dow coded ZF-4 scope that is holding up great.