Discussion Starter
·
#1
·
A few weeks ago my gun started dropping mags on almost every other shot. I was glad I had already ordered some alloy catches from Beach.
I got my mag catches from Beach Friday. (I had ordered them at the end of March.)
Just in time to install on my NEW P3AT! (did I mention I got another? And Yes, I did post a range report!)
They both fit and function fine.
As Beach advertises, they are a bit long, and I need to file/sand some of the release back abit.
Beach does this on purpose to give users the option of keeping the button long, or filing/shaping the button short.
For ordering an alloy catch, e-mail beach here:
[email protected]
Here is a Beach Video on dissasembly: [ame]http://www.youtube.com/watch?v=bn0iM06KhHw[/ame]
Here is a Beach clip on installing the catch: [ame]http://www.youtube.com/watch?v=GoA4tb32UIs[/ame]
You can see the alloy catches in this picture of the twins: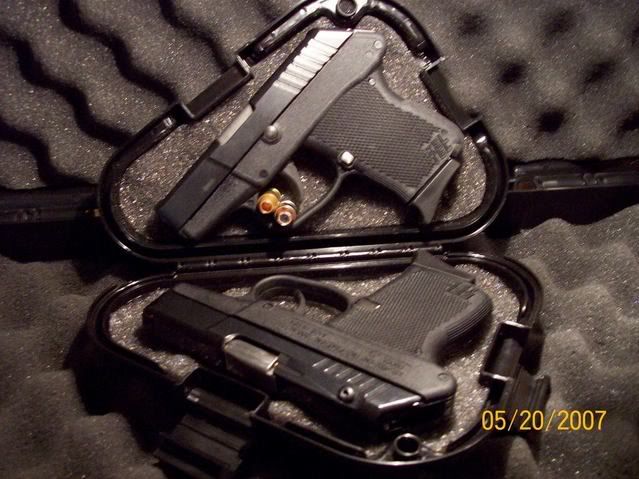 Thanks for the work you do on the catches Beach!