Discussion Starter
•
#1
•
Hi all, just got my first Keltec, a brand new .40 Sub 2000 that takes glock mags. This one appears to have some barrel issues, and I'm wondering if these are common or normal for these guns, or if I just got a bad one? I have contacted Keltec already and will be sending it back to them, just wondering what to expect.
The issues are:
- The bore is pitted in front of the chamber. I can only assume bad barrel steel.
- The chamber is offset from the bore, enough that the rifling extends all the way to the chamber on one side.
- The rifling looks really shallow, only a few thousandths deep. Is this normal?
Some of the pits: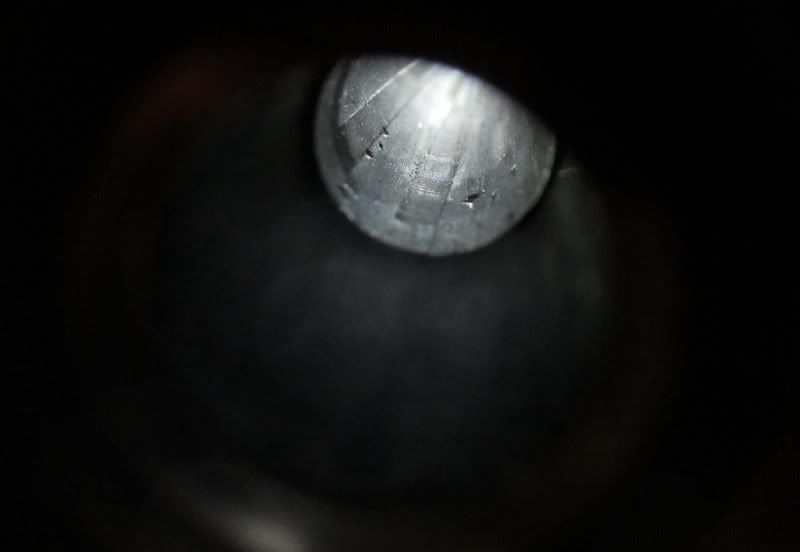 Offset chamber: