I finally plopped the down the coin for the 5.11 Covrt 18 bag for my Sub 2k.
I've wanted this bag for a long time even before I considered buying a Sub 2k. I just had a hard time spending the money for it as its not a cheap bag. Once I got my Sub2k I tried a few of my other backpacks including my Kelty hiking bag which is the nicest of the bunch. While it technically worked it wasn't perfect. This bag so far appears to be far superior for the task at hand.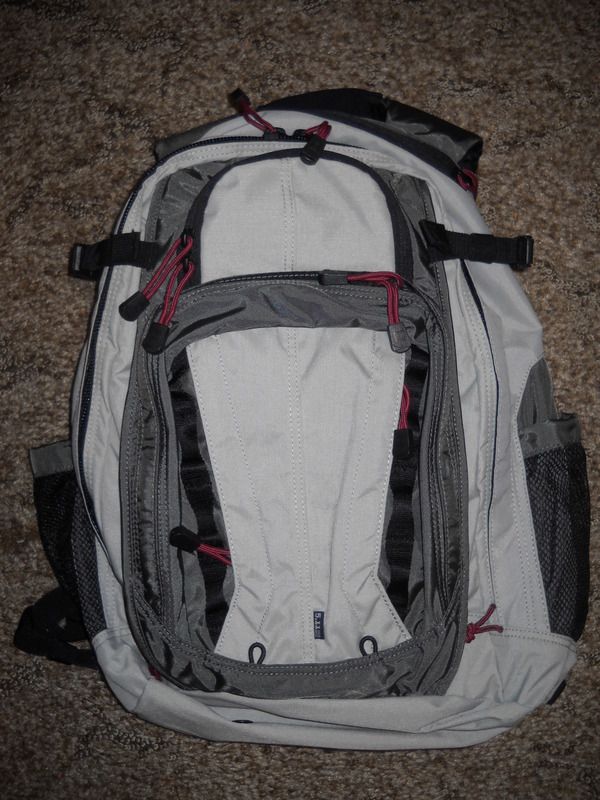 I wanted something that had all the provisions internally to support a few firearms and the related gear that goes along with it plus other survivial equipment or anything else one might need to carry depending on the activity. But I didn't want something that screamed tactical. This just appears like a typical backpack of a broke college guy probably going to his classes to most passing folks. No one should be the wiser unless its someone that knows the brand. Typically someone one who recognizes 5.11s gear are the other sheepdog good samaritan types anyway so not a big deal.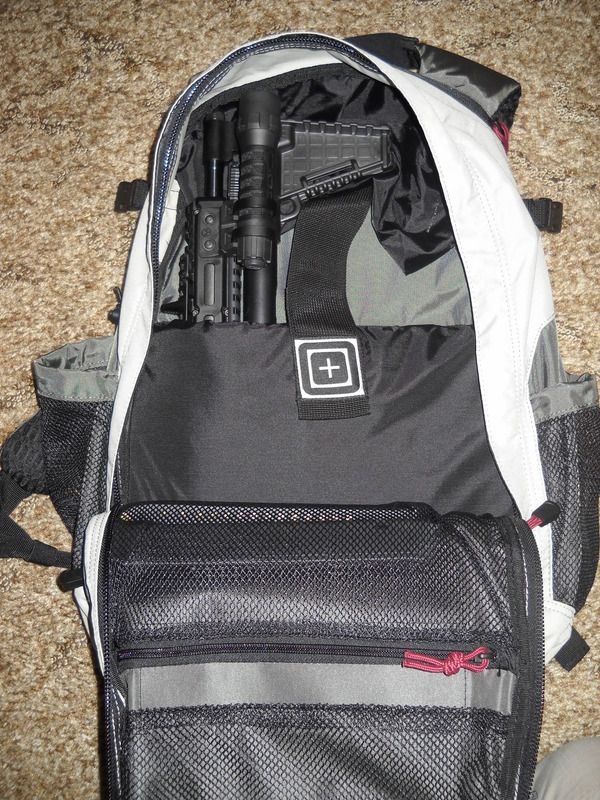 But if the need arises I'll be good to go with one of these plus other goodies inside. I just got this bag so I'm still going to have to play around with how I'm building out the load out but so far very impressed. Glad I finally broke down and bought this. BTW 5.11 just opened up a company store here in San Antonio and that grand opening sale this weekend enticed me to buy it finally. 20 percent off plus all the other goodies they gave away wasn't a bad deal at all. Of course I bought other crap too lol. Also got to meet Mr Kyle Lamb and he gave me a copy of his book and autographed it. Was a good weekend.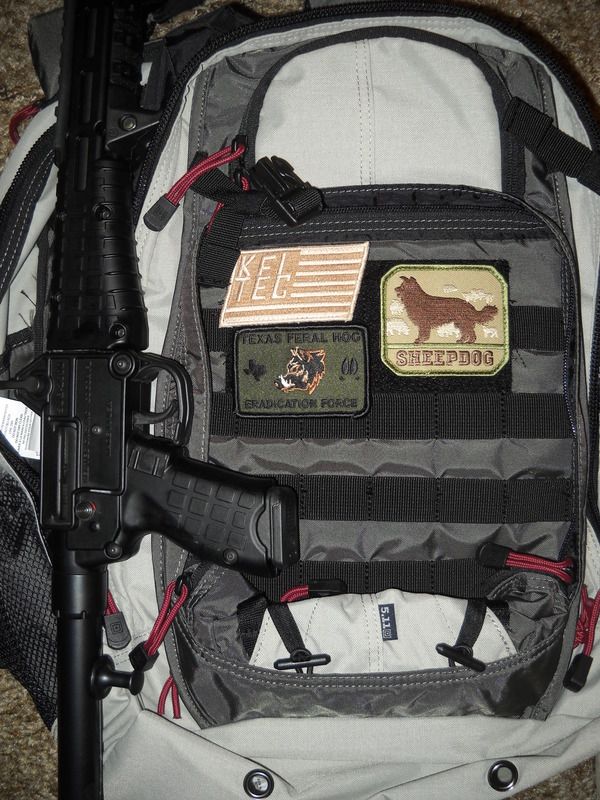 Nicest feature of the bag. Once you've let the cat out of the bag it has this nice roll down feature so you can access your other gear easily. Having the molle internally is nice so all your stuff is safe and secured in the same spot every time. I also like the ambidextrious internal holster access area it has. Not sure yet if I'm going to buy their velcro internal universal holster or possibly look into having something custom made for that purpose yet.
Overall I'm happy with this purchase. Slowly but surely this Sub2k is gonna cost me a fortune in the long haul. No different than outfitting any other cool looking tactical rifle or boomstick though right?
Looking forward to putting this bag to good use. While I didn't exactly purchase this bag as a dedicated bug out bag like some folks do it can support that role. Mainly intending on using this more of an EDC option for when I'm doing outdoor activities such as hiking, camping, fishing etc.......... where the Sub2k if needed would excell in that role. This bag can just as easily also do double duty as a school bag or carry on luggage (after intense scrutiny that every single bit of gun or ammo related anything is completely removed obviously) or any other useful purpose that a backpack can provide.
Even with the discount it was still expensive to me but I think in the longhaul I'll finally realize I should have probably bought one years ago.