Discussion Starter
·
#1
·
Lots of folks ask, what is the diference between the 1st generation (FG) and 2nd generation (SG) P3AT; Which should I get?
Some of us, like Wilson, and others, have been very patient and generous with photos and descriptions, over and over again. RC Model PM'ed me and suggested we do a sticky that we could just refer folks to in the future. I guess we should have done this long ago, but alas, here it is.
I emailed Kel-tec and asked them to send me a list of the differences in the two models so that we could post them here as a ready reference. Here is their reply:
Due to the rising cost of fuel and materials the Second Generation P-3AT's are now machined from 4140 bar stock in place of the previously used 4140 hexagonal stock.

The P-3AT second generation model differences are:
1) They are 0.4 ounces heavier.
2) There is no longer a detachable recoil spring catch.
3) The extractor and firing pin are now retained by a single button head screw.
4) The extractor spring now utilizes a flat leaf spring.
5) The slide is slightly taller and more rounded then the original P-3AT.
6) The sights are now similar to a standard 3 point buck horn type and are unpainted to allow the operator to high light them as they wish.
7) The grip assembly and magazine catch have been modified to accept these new changes.

Thank You,
Kel-Tec Customer Service
This other change was noted by KTOGer and Kel-tec employee KTWM:
The extractor is now at about a 30 degree angle, instead of horizontal. This, in combination with the lower ejector, aids ejection.
1st gen is on the right.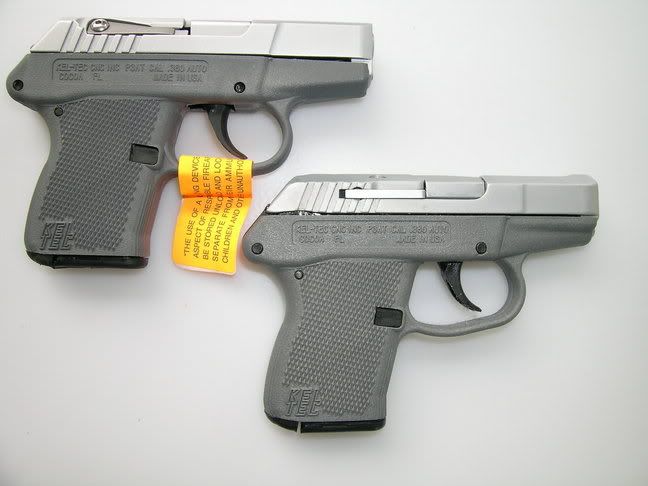 The 1st gen is on the left.[/b]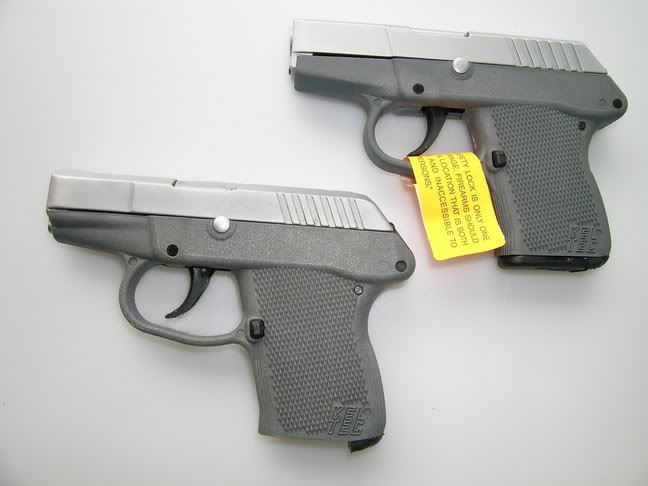 If anyone cares to add any other subtle differences or fine points for the sake of new members or curious lurkers, feel free.
Texas-Cajun 8)